Penns Valley Homecoming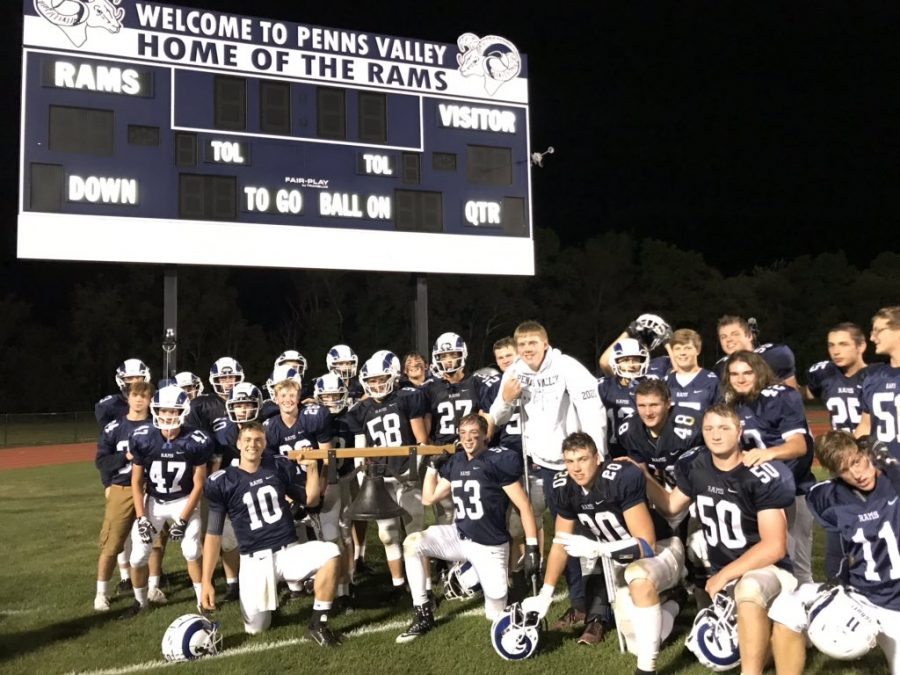 Hailey Bruss
October 9, 2019
Hi Penns Valley. The homecoming game was kicked off on Friday the 27th of September. Penns Valley RAMS went against Mid West at 7:00 P.M. at Penns Valley's home field. The homecoming dance was on Saturday the 28th of September from 7:30 P.M. to 10:00 P.M. At PVHS. The dance was located in the old big Gym.
The Homecoming game was a success. The score was 55-7, the RAMS won and kept the bell. The dance was very good, the cheerleaders were very helpful and they set up the dance and even helped clean up the dance afterward. We had many people that showed up to the dance. The dance went from 7:00 P.M until 10:00 P.M.
Many people stayed until about 9:30 P.M and then trickled out.  The school gave all of the dancer's sports lockers to put all of your belongings so you do not lose any of your stuff. They had snacks and water, in case you wanted a drink or you felt a little hungry while dancing. They had some really good songs, and we all had a lot of fun. The cotton eye Joe came on and everyone made lines and started singing and dancing to the song.
Closer to the end of the night, the homecoming court came out and started to dance. We all made a circle in the room and had a couple of people go in the middle of the circle and dance a little. The decorations had a lot of meaning for everyone and they were very pretty. The decorations were balloons, strings, and also disco balls! By the end of the night, everyone went home and started posting on social media about how the night went. I hope everyone had a good night because me and my friends had fun.