Top 10 Snacks of all time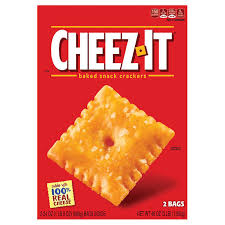 Snacks, you can't go wrong with a good snack. There are millions of different kinds of snacks ranging from sweet to savory. I'm here to talk about the top 10 snacks that are most popular according to multiple different studies.
Ranking in at the tenth spot are Tostitos scoops chips. I think this is so high up on the list because you can pair these chips with so many other things like buffalo chicken dip and a bunch of other stuff. Coming in at number 9 spot are Jell-O pudding cups. I used to eat these everyday after school and they are very popular for babies or anyone, they are still a very popular snack so this makes sense as well. Counting down to the number eight spot is Orville Redenbacher's Popcorn. This one doesn't surprise me for being inthe top ten either. Popcorn has been popular for, well basically since it was first invented. It's a great snack to make quick and then just sit down and watch a movie! In at the number seven spot is lay's classic potatoes chips. I don't agree with this one as much, lays classics are great, but I feel like people are more a fan of something with a little more flavor, still a great snack! Falling in the sixth spot is Snyder's mini pretzels. These I agree with, Snyder's make great snack from chips to pretzels, this one make sense! TOP 5! Coming in the fifth spot are fruit gushers. This has been one of my favorite snacks for a long time, I literally eat these everyday. I would honestly put these up in the top 3. The number four snack is savory Chex mix. I don't agree with this one as much but I can see how it is a very popular snack just personal preference there are much better snacks. Into the top three, and coming in at third is the rice crispy treat! Yes I agree with this placement, they are honestly another snack that I could eat everyday. Only two snacks remain and in the second place spot is cool ranch Doritos. I disagree with this, there are much better snacks, but by popular opinion the people put cool ranch Doritos in the number two spot! For your most popular snack,  at the number spot cheese its!! YES I agree with this so much. They are so good and always will be so good!
These are your top 10 most popular snacks according to a few different studies. Do you agree or disagree?!