Fun Facts About the Super Bowl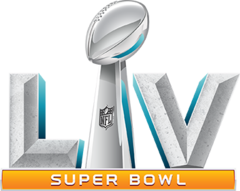 The Super Bowl is one of America's biggest events that bring millions of people together. Every February two NFL teams compete with each other to win the Super Bowl, it is the biggest competition in Football. With it being an American Tradition of entertainment let's go over some cool facts….
Super Bowl Food Facts
On Super Bowl Sunday 4,000 tons of popcorn will be consumed.
Over 5,000 pounds of hotdogs are sold during the game (pre-covid).
Super Bowl Sunday is the second biggest day of the year for eating food next to Thanksgiving.
Super Bowl Sunday is the biggest day of the year for pizza sales.
Delivery drivers will log about 4 million miles and their tips will increase.
Dominos Pizzas usually sells around 9 million slices of pizza onf Super Bowl Sunday.
Tuning in
6% of Americans will call in sick the Monday after the game.
The average number of people at a Super Bowl party over 20.
More drivers are involved in alcohol-related accidents on Super Bowl Sunday than any other day of the year beside St. Patrick's Day.
12% of watcher only watch for the commercials.
The Super Bowl is the second most watched sporting event in the world.
Every year, more than 700,000 footballs are made for official NFL use.
This years Super Bowl in Sunday Febuary 7th and it is the First time an NFL team will be competing on their home term. The Cheifs are being led by quarter back Patrick Mahomes and the Buccaneers are led by Tom Brady. This years Super Bowel will look a different due to COVID-19 and there is a limited person attendance.