This Is…Running on Empty, FOOD REVIEW!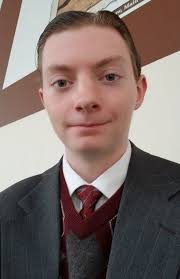 Going by the name of TheReportOfTheWeek on YouTube, most well-known for his intense and in-depth food reviews, he has amassed over 2 million subscribers. His real name is John Jurasek and he first began reviewing items in 2011. His first-ever review was of the energy drink "Energy Crisis".
John has had a rather rough upcoming in the Youtube reviewing industry. Although his rise to fame seemed great, there have been instances where this growth of popularity had negative impacts on his life. Tragedy struck in 2016 when a possible stalker arose. It is unknown if it was a single stalker or a group of stalkers. The stalking originated on the website 4chan. There would be really specific personal details about him that would be posted on the website. One post even claimed he knew the route John walked at night. The stalking would eventually force him to move around.
He was unable to stay at his parent's house, in fear that they were in danger. At this point, many of his videos would be made in his car. Many viewers pointed out that they saw a mattress in the back of his car; his response to this was "I just have to keep moving". This suggests that he is unable to stay in one spot which worried his fans. Although he was going through these scary troubles he still posted videos for his loyal fans.
Through his trials and tribulations, he hasn't lost motivation to post his videos and has faced death with bravery and perseverance. Reviewbrahs story is inspiring and motivating. John shows all of his loyal followers that with hard work and dedication you can achieve greatness.