Fantasy Football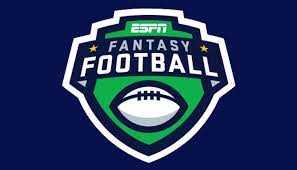 As the NFL regular season closes, so does the fantasy football league. Fantasy is a fun game where people can track how well players are doing. Fantasy is not just limited to football though. It has sports like hockey, men's and women's basketball, and baseball. You can make a league with up to 8 other people in the football category. You can then start a draft where you will each go through and draft whatever players you want. You have to be strategic with your picks though because if you are not, then it could hurt you in the long run.
Make sure you are there for the draft because if you are not, then the game will draft for you. Throughout the regular season, fantasy updates regularly on the player's health. For instance, I had Deboo Samuel on my team and he got hurt, fantasy was all caught up and had an injury report ready so I knew if he was going to be out for the rest of the game or for the rest of the year
. If a player is out because of injury or if you just don't want them anymore, you can drop them and then look at other players that are not on a team yet and pick them up. You can also make trades with other players in your league if they have someone you want. So if you are looking for a fun thing to do with your friends when the next NFL season comes, I highly recommend downloading fantasy and giving it a try.