Fragile Not Broken – Fragile X, a Genetic Disorder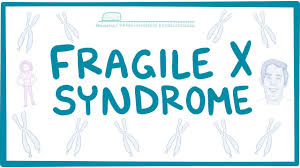 It was November 21, 2003, the day the biggest influence in my life appeared in this world. That day my cousin was born and named Brendan Joseph Hockey. Weighing in at seven pounds four ounces with dark brown eyes that you would fall in love with. Everything about his birth was normal from the day of conception to the chilly fall day in November. After birth, Brendan continued to grow and develop as a normal child would. Playing with baby toys like rattles and blocks, and crawling around grabbing anything his little hands could grasp. Our family loved him and was so excited to see him grow, participate in extracurricular activities and be, what someone would call a typical child. That was the thought until Brendan hit the age of one and a half. My family had noticed that Brendan has been slowly decreasing in skills and not matching up with the children his age that he was around. This is when my aunt took him to the doctors to then find out he has been diagnosed with Fragile X. At this time Fragile X was not a common disorder, so there was a lot for my family and the world to learn. 
What they call "Fragile X" was new to my family. Fragile X is a genetic disorder that is caused by a mutation in the X chromosome. We were put in shock and did not know what to expect Brendan or our family to go through. Finding out that Brendan's flat feet, big ears and autistic behaviors were symptoms of Fragile X changed our thoughts about his stereotypical future. We realized that he was going to need more attention than a typical child and that he would need different resources to help him. During his toddler age, Brendan was not speaking or pronouncing sounds like all of the other toddlers around him. After noticing this lack of development, we found out that along with Fragile X, Brendan was going to be non-verbal. This created more challenges for my family to face. Finding different ways to communicate with Brendan was important and needed in order to fulfill his needs. As Brendan continues to get older, his symptoms become more serious, or other symptoms appear. We have to try different strategies in order to manage his anxieties and varying moods that may come on. 
Throughout the years we have found multiple resources to help us cope with the disorder Brendan has. Some of these include technology, toys and animals. Fragile X is now a more common disorder that has brought attention to people's eyes. Ever since my cousin was diagnosed with Fragile X at age one and a half, my family has changed for the better. We have become more aware and we are patient with what life may throw at us. In order to help raise awareness for Brendan and Fragile X, my family has participated in many events and fundraisers, including Buttons for Brendan, a Zumbathon, Cruise for Fragile X and Walks for Autism. Taking part in these events for Brendan is very important to my family because we all love Brendan no matter what characteristics that makes him different from us. We knew that ever since November 21, 2003, my family had been blessed with a special boy that would impact our lives and today we love him with all of our hearts, no matter what. 
Fragile X Syndrome Research & Treatment • FRAXA Research Foundation – Finding a Cure for Fragile X