A Spooky Tale of Penns Valley Area High School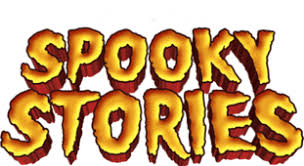 Once Upon a Time, there was a high school student who was stressed out because he had left all of his homework in his locker over Halloween break, including his chemistry observations to write his lab report. A classic tale of procrastination was about to take a dark turn.
Jake decided in a last attempt to get his school work to break into the school on Halloween night. What he didn't know was that in the 1980's a student named Clarissa Andrews got in a horrific acid accident in chemistry class on Halloween day. This incident was devastating and left her horribly disfigured and depressed. After the accident, she was taken to the hospital and had over 105 surgeries to try and put her face back together. After 4 months in the hospital, she was finally released. She was excited to come back to school the next day to see everyone again. When she got to school all the people did was stare. Girls who used to be her friends just looked like she came back from the dead. The worst part though was when she walked into lunch and someone screamed "Freak," Clarissa ran out of the school never to come back. No one knew where she went, her parents called the cops and there was a search crew who looked for 2 weeks and found nothing. She just disappeared. With no one knowing what happened to her rumors began to spread. To this day it is believed that Clarissa died and that she came back to haunt the school.
It was 9 o'clock at night when Jake was able to sneak past the custodian in the school. He found himself in the back hallway because he saw a light coming from the chemistry room.
To be continued…….