2020 Tokyo Olympics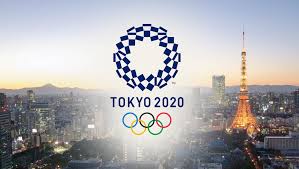 As the 2020 Tokyo Summer Olympics draw closer (July 24th – August 9th, 2020), every participating country and its hopeful athletes are scratching for a chance to prove themselves to the world. 206 countries will be competing in the Summer Olympics this year with an estimated 11,091 athletes competing over the span of 339 events – 33 different sports, 50 encompassing disciplines, and with the addition of 5 new sports – 15 additional events have been added. After years of pressing for more "informal" sports to be added, it was decided that baseball/softball, karate, skateboarding, sport climbing, and surfing would be added to the upcoming games. 3 of the sports (skateboarding, sport climbing, and surfing) are considered to be extreme sports and were added to the games to not only appease the athletes trying to spread the awareness of those sports but to also appeal to the audience – who is increasingly becoming more interested in watching extreme sports rather than ice skating. 
This is the second time that Tokyo has hosted the Olympics, meaning they are well-prepared to accommodate the athletes and to put on a spectacular setting for the Summer Games. This is why they are constructing 8 new facilities – one of which will be used for the opening ceremonies and another for the closing ceremonies. Just for this years' games alone, Tokyo will be spending an estimated total of $20 billion to fund and host the games – 70% of this expense is being covered by taxpayers. 
Tokyo has put an innovative and unique twist on the Summer Games this year, in terms of the winning prizes. While they will always uphold the traditional bronze, silver, and gold medals; Tokyo is allowing its citizens to donate old electronics to the organization. The old electronic devices will picked apart to find the pieces of precious metals within them and those pieces will then be used to make the medals. 
The United States is expected to make its Tokyo experience a medal-filled one. Returning athletes from the 2016 Rio Summer Olympics include Simone Biles (gymnastics), Katie Ledecky (swimming) but while these athletes return, the USA will now face an era where decorated Olympian Michael Phelps will not be competing; as he has retired. Although not a United States athlete, Usain Bolt has also retired from his international career. 
The 2020 Summer Olympics will surely be one to remember as it will put a twist in many established traditions to put a modern and innovative spin on the most televised program.