The Most Wonderful Time of the Year!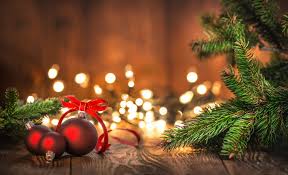 This time of the year one of the best feelings is get your pajamas on, get some hot chocolate, plug in the tree and open up your presents from Santa. Unfortunately not everyone gets to feel that way on the magical day of December 25th. Many people in America spend the holidays alone, without food, gifts or their family. Although this can end with your help. Here are some tips on making people feel the love on Christmas day.
One thing you can do is volunteer. This can include many things such as wrapping presents to putting together meals to go for people. Doing this is a good dead and will positively impact someones life this Christmas.
Another thing you can do is donate. Donating things such as food, clothes or toys for people in need is a great act of kindness. When kids can open presents up on Christmas it brightens up their face and makes them smile, it even has this effect on parents.
Finally, another important thing to do is to visit other people. This would majorly impact the elderly. Many older people in an old age home do not have children or a family. Going to visit them around this beautiful and magical time will make them feel as if you are a part of their family. Once you get to an old age home, you can bond with the people. Some things you can do to make the people cheerful is play games, do crafts or eat a dinner with them.
December 25th, the day where most kids dreams come true, but for some it doesn't. So go out and volunteer, donate or visit people to make this Christmas one for them to remember.