The Death Of A Legend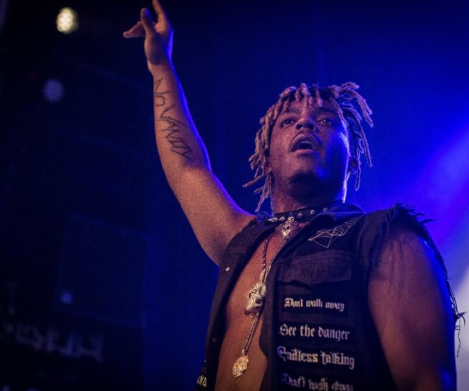 As you may know young rapper, Juice WRLD died on December 8th, 2019 in Advocate Christ Medical Center. Juice WRLD died due to suffering a seizure early Sunday in Chicago's Midway Airport. Juice WRLD was only 21 years old when he sadly died.
Juice WRLD has made at least 24 songs and has had 2 songs on "The Hot 100" in 2018. Those songs being "All Girls Are the Same" and "Lucid Dreams" both coming from the "Goodbye & Good Riddance" album. Juice WRLD has 4 albums and the newest being "Death Race for Love".
His music has impacted so many people in so many different ways. He's helped, people through very harsh times like depression and breakups. It also has helped people vibe and just go with the flow. He's taught many people how to love themselves and show affection.
His friend ski mask the slump god is definitely going through a rough time too. He has lost 2 of his best friends(XXXtentacion and juice WRLD) in a year and a half. Just imagine you losing two of the people you care the most about in so little time. Take your friendships seriously and cherish every moment with your best friends.
Juice WRLD had a girlfriend named Ally Lotti. She would come on stage with him at concerts and he would sometimes change the lyrics of the songs to fit her.