One Student's PA Cyber Journey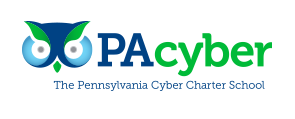 We all know about PV Rams Online and cyber with Edgenuity but do you know any other cyber schooling options? There's The Pennsylvania Cyber Charter School but it's commonly known as PA Cyber. PA Cyber is a public cyber charter school founded in Midland, Pennsylvania in 2000. It's not associated with Penns Valley at all so if you do it then you don't graduate with the school.
Senior Erica Ebeling went to Penns Valley from kindergarten until the beginning of sophomore year when she started PA Cyber. When asked why she didn't do PV Cyber she said, "My cousin, Parker Snider, did PV Cyber, and he said it was very complicated and hard to manage but when he switched to PA Cyber he found it a lot easier."
Erica is a really good student who's 17 years old, born and raised in Spring Mills but works down in Woodward at the skate camp. Her interests are film, writing and choreography which leads her to want to be a script writer or director. With these interests, doing PA Cyber provided her with many different job options and it was way more flexible for her working schedule in Woodward.
Erica enjoyed being in-person school because of her friends and having the social aspect, but she has anxiety so online learning is much easier. "For people suffering with anxiety I do recommend trying online schooling because it makes it much easier," she says. She should be finishing school early this December, so she isn't planning on changing back to in person school.