Penns Valley Boys Cross Country Suffers First Defeat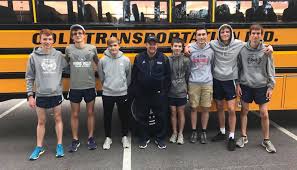 The Penns Valley Boy's Cross Country team lost the first meet of the year to Altoona on October 13th. The meet was very close, with Penns Valley only losing by one point.
The Altoona team was at a disadvantage walking to the line. Their best runner wasn't able to come to the meet, so everybody on their team had to step up.
The meet was thrilling the entire time. Off the start of the gun, Altoona had a very clear lead. Penns Valley had their top two runners leading, but the Altoona Mountain Lions had eight runners between PV's second and third runners. Throughout the race, Colton Sands held a sizable lead and cruised to the win. Thaddeus Smith easily obtained second in the race.
The Altoona team's runners held a strong lead over Daniel Kelly, Penns Valley's third runner. They took places three and four, beating Kelly by a few seconds. The rest of the Altoona team rushed in behind Kelly, with the next Penns Valley runner, Simon Smith, taking eighth.
During the last time that the two teams met, the Penns Valley Rams beat the Altoona Mountain Lions at the Mt. Lion XC Invitational at the Altoona home course. Multiple teams were there and Penns Valley ended up winning the race with Altoona taking second place.
The next time the two teams will meet will be at the District IV championship meet on Halloween. The teams will be in different races so it will be interesting to see which team ends up beating the other.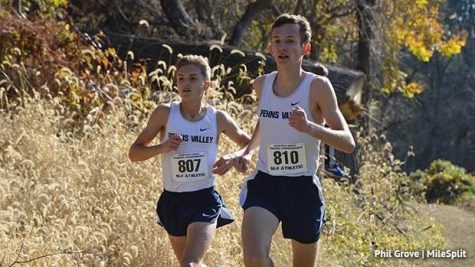 Sands and Colwell will next be seen racing together at the District IV championship