Are You Ready For Penns Valley's Track Season?
Track season is starting back up! Are you guys ready for a great season because I definitely am! If you don't like watching people race, and run then come to see people throw javelin, or even polevualt. This track season started early March for both Junior High and Varsity. It will end on May 15 for Junior High and end of may for varsity. The coaches for this year's JH track team are Nick Engle and Ellie Harpster, they are great coaches and  they will definitely benefit our JH track athletes. For Varsity the coach is Garret Milner also known as Mr. Milner Elementary gym teacher.  He is a great coach who always helps you grow as an athlete. The first track meet for JH and varsity is Wednesday March 31 @ 4 P.M away V.S. Tyrone and Philipsburg Osceola. If you have time to tune in and watch this meet I already know it's gonna be funpact, and exciting! With covid ruining their season last year they do not have a record, but this year they are going to have a record breaking record!  Here's a quote from one of our JH track athletes Rosie Dann, " I look forward to track everyday, and I can't wait for this season it's going to be great."  Another quote from one of other track athletes Tony Lewis , " Put the donuts back to benefit yourself in the future."  So get ready and hyped up  for this year's track season because it's going to be great!
About the Writer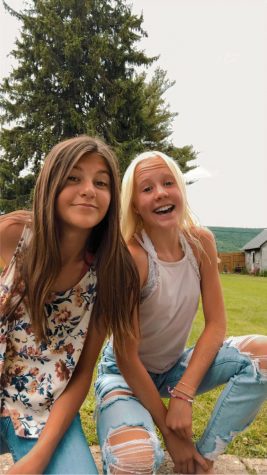 Ceci Falls
Ceci Falls is an 8th grader at Penns Valley Area High School. She is involved in girls Soccer, and basketball. She loves her friends, and travel especially...