March Madness Update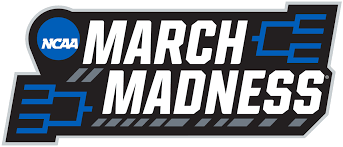 After the first week of March Madness brackets are not looking good to say the least. Halfway through the second day of the tournament, there wasn't a single perfect bracket left on the board to win the prize money. Once again another year with no perfect Bracket. Upsets are always a huge part of March Madness. For those of you who don't know what that is….basically when a high seed like a 12 seed beats a 4 seed or someone lower, that is an upset. These are what ruins people's brackets.
The first real upset seemed to be the first game of the tournament through most of the game. It was 10VirginiaTech  vs Florida. For most of the game Virginia Tech  was up but it came down to a game tying shot by Virginia Tech forcing over time. In the end, Florida won 75 – 70. The next upset alert, was a bracket destroyer. On the first day of the tournament, 15Oral Roberts defeated 2Ohio State, 75 – 72.
March Madness gets crazy really fast. The first 2 rounds are where the most upsets occur. And just for the record the chances of having a perfect bracket are 1 in 9,223,372,036,854,775,808. Whatever that number is. March Madness is not just for basketball junkies either. It is a very fun thing to do for a couple weeks with your family or a group of friends. You will always hear about the mom who just picks teams because she likes the school or the mascot better than another school. In the end march madness is a fun little challenge to keep up with with some friends or relatives.