Nittany Lions Looking Ahead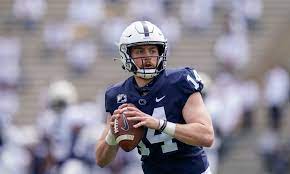 The Big Ten announced on Monday that number 5 Ohio State's highly anticipated game against No. 7 Penn State on Oct. 30 will kick off at 7:30 p.m. The game will be broadcasted on ABC. The Nittany Lions are 5-1 this season after falling to No. 3 Iowa on Oct. 9. Penn State hosts Illinois this Saturday to prepare for the rival game against Ohio state. Ohio State and Penn State first met in 1912, but their rivalry didn't start until Penn State joined the Big Ten in 1993. Penn State and Ohio State both rank among the top 10 programs in winning percentage and total victories in NCAA history. James Franklin is the head coach for the Penn State Nittany Lions and Ryan Day leads the Ohio state buckeyes. 
James Franklin has not given a direct update on Sean Cliffords injury he suffered against Iowa. This means they need to give their backup quarterbacks reps since there is no definite answer whether he will be starting this Saturday against Illinois or not. James Franklin did state "It's always a competition, but it's probably magnified a little bit," about the quarterbacks at practice. Franklin also stated they are spitting the reps evenly. On Tuesday, Franklin said that the gap between them is "somewhat close" which means the quarterbacks are having friendly competition to start. Most likely James Franklin will not announce his decision on who will be the starting quarterback publicly. Tuesday he expressed that it was way too early to make a decision on who will start, but said it is an urgent decision to finalize.