The Effects of Covid-19 on Penns Valley and the Community
What a year! Let's go back and take a look at what happened, shall we? COVID-19 originated from Wuhan China in the middle of 2019 and didn't reach and spread as fast in America until 2020 (one of the worst years for Americans and billions of others). Covid especially affected New York, New Jersey, and parts of Pennsylvania, only because States like New York and New Jersey are "super spreader states" (states that spread the virus a lot and people from all over the world go to these places, New York especially), which Pennsylvania being so close to both of them makes Pennsylvanians prime targets for the virus to spread to. 
Now that we got that over with, let's talk about Pennsylvania and how it affected our lives. Being Pennsylvanians or just Americans in general, I think I can speak for everyone when I say that I think we all thought that this virus was a joke and we are invincible because we are America, but we ALL were proven wrong. In Pennsylvania, we went into lockdown around March 6th, 2020, and BOY was that something. We were hammered with case after case, mask after mask, no toilet paper for weeks, and STILL, we are being threatened by ANOTHER variant of this Covid virus. Being in this rural part of Pennsylvania that is Penns Valley, I think we thought that we were far enough away to not be affected by the virus, but we were wrong. A lot of people, in general, have drifted toward video games as a way to connect with friends through the no contact phase of the lockdown. Some people said screw it and went to parks and hung out anyways, and some just stayed home and enjoyed sleeping in and hanging out with family.
Here are some helpful tips to help you get through whatever this is anymore:
Find a new hobby (painting, playing an instrument, making Tik Toks, etc.)

Exercise

Find a sport to play

Talk to friends

Anything that seems interesting to you
That is the end of this article, and hopefully, the end of this virus too.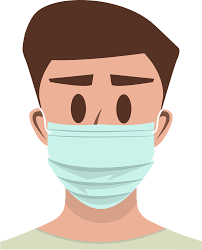 (this hyperlink will take you to the number of cases Centre County has experienced over the last 3 years!!! )
https://www.nytimes.com/interactive/2021/us/pennsylvania-covid-cases.html