Springing Into Spring Sports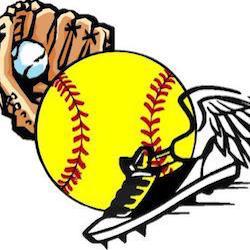 Spring sports have begun! Softball, baseball and track all had their first practice on March 7th. This will be the last sports season for the 2021-2022 school year. There have been a lot of coaching changes this year along with a new group of seniors. 
Starting off with baseball, this season the team will be coached by Rich Sweitzer, Ryan Sweitzer and Scott Webster. They're also accompanied by managers Ellie Brinker, Addie Kubalak and Cole Felker. The team is made up of a great group of boys with Colby Sweitzer, Malachi Thompson, Kyle Niewinski, Maclain Welshans, Luke Confer, Jaden Simons, Owen Miller and Ty Houtz as the leading seniors. All eight boys have played baseball for numerous years and have a strong love for baseball. The boys have had one scrimmage and will have their first game March 28, 2022 away at the Huntingdon baseball field.
This year's softball team will be coached by Terry Bumgardner, Josh O'Brien and Brett Arnd. They also have one manager alongside them who is Addie Barner. The team will be led by seniors Kailen Winkelblech and Avelyn VanHeyst. Both girls have a strong passion for softball and have carried their love for softball over many years. They played in one scrimmage this year and now have their first game on March 29, 2022 at home against Huntingdon.
The coach's this season for track are JD Kubalak, Abigail Rummel and Garett Millner. There is a long list of seniors for this season including Logan Crater, Zach Braucht, Alex King, Andrew Boob, Aidan Culver, Kyle Niewinski, Ronnie Ticknor, Nick Miller, Cammie Upcraft, Tanner Ilgen, Mackenzie Suter, Katie Gavek, Jack O'Donald, Anna Stitzer, Isaac Karp, Cate Goodwin and Sarah Martin. Their season will open up with an away meet at the Tyrone track on March 29, 2022.
All three sports have a big season ahead of them and have what it takes to make Penns Valley proud. All the schedules are posted here, come out and support these athletes!