Spring Sports Preview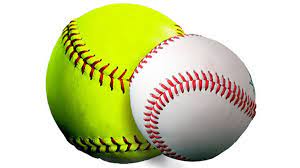 Spring sports are just around the corner,  so that means the return of Penns Valley softball and baseball. This preview will provide season record predictions, recap of last years seasons, returning starters, and an overview of what to expect for this spring season.
The Lady Rams softball is looking to have a bounce back year after having an 8-10 record in the 2022 season, they will only be losing two seniors and should have a very solid season considering that they are returning seven starters. The Lady Rams will be led by their two seniors Ellie Coursen and Avery Dinges, who should be key factors in helping the Lady Rams have a successful season. Overall, the Lady Rams will be very solid all around, and for my season predictions I believe they will have a 13-5 record and will make a deep run in district playoffs with even a state playoff appearance.
The Penns Valley baseball team will be held to high expectations this season as they come off a historic 2022 season, as they won a district playoff game for the first time in 27 years, as well as making it to the district championship game, and having a state playoff appearance. The Rams will look to maintain a better record than the year prior as even though they made a run in the playoffs they finished the year with a record of 12-13 and will look to improve this coming season. The Rams will be losing 8 seniors but will return four starters, and will be led by returning senior starters Miles Brooks, Dakota Brodzina, and Hayden Houser who will be big parts of the Rams offensive and defensive game. Predictions for the Rams season are a record of 13-8, and maybe a district win or two depending on the momentum going into the playoffs.
Overall I think that baseball and softball will both have good seasons, and they both have very high ceilings, and could potentially both make it very far into the post season.