Senior Year Is Almost Over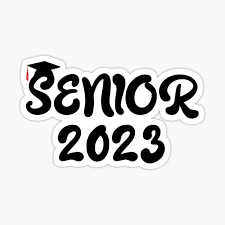 The new semester has just started for the students of Penns Valley High School. This means that school is halfway over for all the students and teachers. There is one class that is extremely excited for the new semester, the Class of 2023. These seniors are pumped about being halfway through the year. Some may be a little sad that their senior year is almost over, but many are very happy. The seniors are excited mainly because this is the semester where they get to do lots of fun things as a class.
Some of those fun things included a class trip. The seniors get to pick one last field trip that they get to go on as a class.  This trip can be an amusement park, the zoo, etc. Another fun thing the seniors get to do is have their last day of school earlier than everyone else. The seniors get a couple of extra days off to prepare for graduation. They also get to have a senior picnic which is kind of like a farewell from the school. The seniors also get a chance to do other things depending on what the class decides and with the help of their class officers.
This year's senior class officers are Skylar Fleshman, Ellie Coursen, Ann-Marie McMurtrie, and Paige Dobson. These officers can help plan class pranks, senior skip days, senior sunrise, and more fun events. We talked to Ann-Marie McMurtrie about her thoughts on this semester. She stated, "I am very excited for this semester and all the fun things that come with it. I can't wait to graduate!"
The senior class is almost done with school and they can't wait for what the future holds.