Bye Bye Birdie: A Preview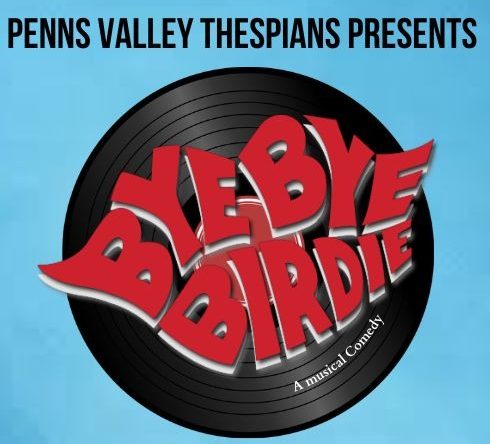 Elvis Presley once said that "the most important thing in a person's life is happiness." This exact what you will get if you go to the Penn's Valley performance of the musical Bye Bye Birdie on March 10th and 11th at 7 pm.
For those who do not know, Bye Bye Birdie was inspired from when Elvis was drafted into the Vietnam War. The musical itself is about a famous singer, Conrad Birdie, who is drafted into the military and will perform one last act, staged by Albert Peterson, before going to war. The story follows the story of the performance being set up, the relationship problems of the Petersons, and the relationship problems between Hugo and Kim. This musical has it all: humor, drama, and romance!
Many of your classmates and perhaps some of your close friends will be performing as characters in the musical, such as Isaac Braucht, who is playing Albert Peterson, and Annie Racette, who is playing Rosie Alvarez. The performers in the pit will include local musicians and myself. Those behind the stage, building sets, changing scenes, and managing the lights and microphones are the crew, led by Rachel Breon, Sam Ewaskiewicz, and Crab Ewaskiewicz. Michael Marini, Johan Klixbull, and Nicole Goodman work to manage the entire production.
Tickets are on sale right now! Just click here to see the available seats.
There are many hands working together to create this performance for the entertainment of the community. Come and be a part of your community; it is bound to be, as Isaac Braucht said, "just an overall good time to enjoy a classic musical and reconnect with the community."