Currently in School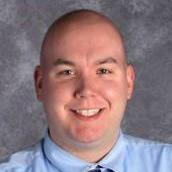 I am giving you an update on what is exactly happening within the school of Penns Valley. I am sitting in the media room while writing this. Sitting beside Owen, who is brainstorming about what he could write for his article. He is thinking of writing about a new album dripping, but sadly there are no new albums.
I see Mr. Farley sitting in the library, scrolling through his phone behind his laptop. Probably looking through cute baby pictures. I see Aidan and Sam sitting across from each other tapping their feet. Cayden and Hayden just came back from filming their last-minute short segment for the announcements tomorrow. I hope it is actually funny.
I have just finished emailing a teacher because she put my grade in wrong for the third time in a row and I am getting annoyed. She and I just do not get along I guess. In Penns Valley terms, we are "beefing".
Hayden and Cayden are bickering about chess and who is playing chess more often. They are such nerds. They keep insulting each other about how they are playing. It is kind of funny because I think chess is extremely boring. When I think of chess, I think of two old men playing who are on the verge of passing away. Hayden and Cayden could just be two old men at heart. Hayden is talking about Moes for the 16,000 times in a row. Hayden and Cayden are having lovers problems, they can't hang out as often as they normally do so now they resort to arguments.