The 2023 Penns Valley Musical
Come join us on Friday and Saturday to watch as the girls in the Conrad birdie fan club cope as he gets ready to leave for the army.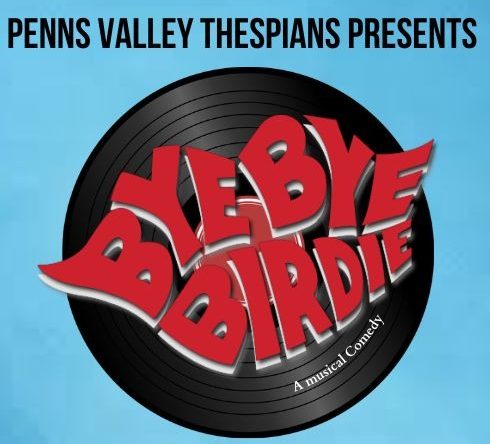 Let's be honest, one of the best things to do in the evening is going to watch a musical that a group of kids worked hard to bring to the stage for others' pleasure and enjoyment. This year penns valley students are working on Bye Bye Birdie. They've been practicing four days a week to get their acting on point and ready for the two shows on March 10th and 11th. Make sure you get tickets and enjoy your evening with a comical musical. Bye Bye Birdie is about a famous musician who is now going into the army, but before he goes he is leaving a lucky girl with one last kiss. How are all of the teenage girls going to be able to handle their favoritemusician marching away with the army for two long years? So make sure to buy tickets and support all these young actors going on stage for your enjoyment, but make sure to buy your tickets before they sell out or else you might be stuck watching tv on your couch. Cast member Lily Runyan said, "It's really fun to try acting and I get to hang out with my friends. The show is kind of hard because of the choreography, but I know that we will be able to pull it off. It's a good show and really funny. I've laughed every time we practice the dance numbers and I think we have a really good cast this year. I believe everyone should try and buy tickets for the show because we've worked very hard to practice and it's super funny." The cast has worked very hard to bring this show on stage successfully. They hope to see you out in the audience jamming out to all of the teen girls' favorite songs.