Gram Gram Cookies
These past couple of weeks, I, Paige Musser, and Isaac Karp started a local business called Gram Gram Cookies. We are extremely excited to introduce our brand! Once upon a time, Paige and Isaac fell in love… with Grandma Helen's ginger cookies. Upon first taste, we knew that more people needed the privilege of eating a delicious mouthful of the wonderful flavor and texture that a ginger cookie can offer. We knew what we had to do. We created Gram Gram Cookies!
These past couple of weeks, we have done a lot to kick off the business. First we gave out some free samples to promote the brand. Since then, we have gotten more than 11 dozen orders in just around two weeks. On Saturday, March 11, we had the opportunity to "sponsor" the Penn State Boxing Team as they made their way to regionals! Our cookies were the first thing they got to taste as they came out of the ring and off of their strict boxing diets. We were able to do this with the help of Keystone Cultures helping us to make some of the purchases as well as connecting us with the team.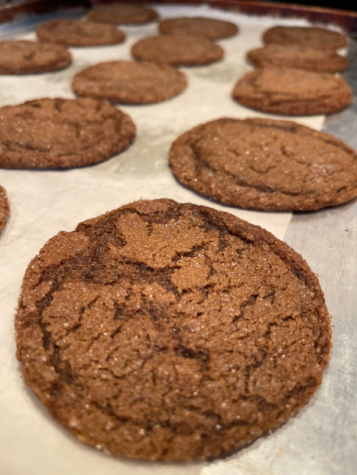 For the near future, we are hoping to get our cookies into a few stores, including Burkholder's Country Market and Meyer Dairy. Nothing has yet been confirmed. What has been confirmed is the Bellefonte summer farmer's market. We will be selling our cookies in the same canopy as Keystone Cultures Kombucha. We are extremely excited for this opportunity!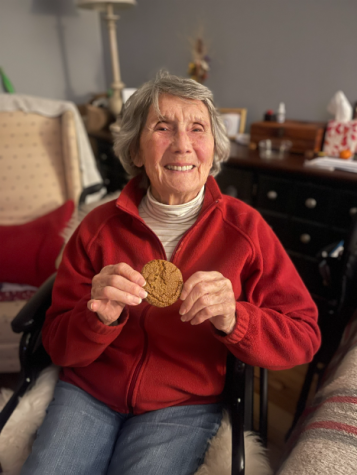 So far, we are only baking and selling ginger cookies but we are hoping to expand in the near future. What makes our brand so special is that the recipe for the cookies comes from Isaac's grandmother, Helen Reep. She taste tests a cookie from each batch before they are sent out and we believe this is the best way to keep our quality control up.
If you would like to purchase any, please click here to gain access to our website! We would love to get your order and deliver some of our delicious products right to your door!
Be sure to follow us on Instagram @gram.gram.cookies
Our email is [email protected]