Same Doctor, New Setting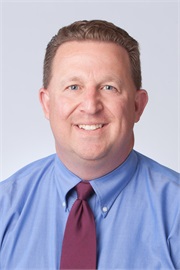 SPRING MILLS – As of August, Dr. Craig H. Collison has moved from his previous Mount Nittany offices in Boalsburg and Bellefonte to here in Penns Valley. The recent Mount Nittany Clinic in Penns Valley was in need of a Pediatrician and someone to take over the practice. There was no surprise that Dr. Collison was asked to fill this position as he is a Penns Valley resident himself.
Dr. Collison is well known in the area as he is a father to four kids, all who have gone to Penns Valley. His oldest Taylor, Chase, Caroline, and youngest Lydia all were multiple sport athletes at PVHS. Dr. Collison also was an assistant football coach at Penns Valley for many years as well as girls volleyball. After being named the school's official physician a few years ago, he also gives out physicals for kids who need them in school and helps the athletic trainers when needed. Dr. Collison is so well known and involved in the Penns Valley community, so many were thrilled that he would now be much closer now at the Penns Valley clinic.
Dr. Collison says he is "So excited to be closer to home, and have something new and challenging to take over". After being at his previous Mount Nittany offices for over twenty years, he felt like some change could be the best thing for him. He is also thrilled to take over the practice and run the office.
So many are happy to have Dr. Collison back into his own hometown where he is now closer and easier to access. Due to his success and kindness to his patients, he is highly respected and loved and normally heavily booked in the State College Area. There is no doubt that he will make a positive impact on the Mount Nittany clinic in Penns Valley as well for the parents and kids.