Thanksgiving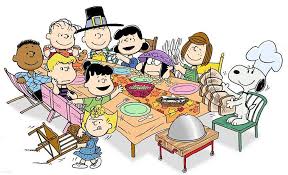 What's better than being able to have snacks in class? Having a whole meal in class! On Tuesday, November 26th, Mr. Farley's Media class will be having their 2nd annual Medias-Giving. Students can bring their favorite Thanksgiving food to share with the class.
Thanksgiving is a national holiday celebrated on various dates in the United States, Canada, some of the Caribbean islands, and Liberia. It began as a day of giving thanks and sacrifice for the blessing of the harvest and of the preceding year. Similarly named festival holidays occur in Germany and Japan.
A traditional Thanksgiving dinner consists of Turkey, Stuffing, Mashed Potatoes, Gravy, Green Beans, Corn, Rolls, Cranberry Sauce, and Pumpkin Pie. However, at our Medias-Giving there will be Turkey, Pumpkin Pie, Mashed Potatoes, Mac & Cheese, Zucchini Bread, Corn, Chocolate Pie, Donuts, Peanut Butter Cookies, Cheesy Potatoes, King's Hawaiian Rolls, Apple Pie, and Stuffing. 
On average, Americans eat 46 million Turkeys each year during Thanksgiving. That's an average of 1 turkey per 7 people. 
Most schools get a Thanksgiving break, which is a great time to relax and spend time with your family. If you ever get bored during break though, here are some fun things to do… volunteer, play football, scavenger hunt, set up the Christmas tree, family game night, browse through photo albums, or run a turkey trot.
Another thing you could do is donate leftovers to your local fire department. My family and I try to do this because most firefighters are volunteers who are willingly spending time away from their families on a holiday and they deserve a warm home cooked meal too. 
Thanksgiving is on November 28th this year, some people may wonder why Thanksgiving is so late this year, but Thanksgiving is always celebrated on the fourth Thursday of November. 
"Black Friday" is an informal name for the day after Thanksgiving in the US, where various things go on sale so a lot of people go out right after dinner or wake up early to go shopping just to save some money. 
Happy Thanksgiving!!