Cross Country Successes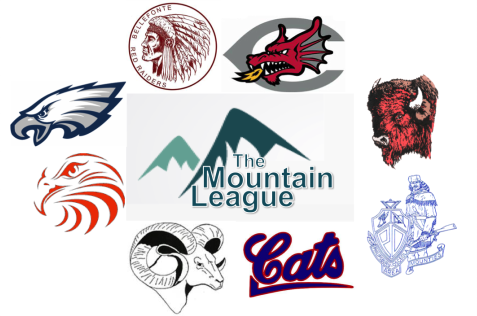 Both the boys and girls Penns Valley cross country teams won the Mountain League title and the final Mountain League Championship race.
On the boys' side, the winner of the meet was Colton Sands, running a time of 16:39. Thaddeus Smith from Penns Valley took second place, running 17:15. Tyrone snuck in a runner into third place, but Penns Valley had Simon Smith and Daniel Kelly right behind him. The Penns Valley Rams won the meet and ended up getting four Mountain League All-Stars. Thad Smith got co-MVP, with Colton Sands, Daniel Kelly, and Simon Smith rounding up some of the spots. They ended up taking 4/8 spots available. The boys' team won the Mountain League title for winning all of the meets against the other teams throughout the season,
The girls' team also had their share of accomplishments. Kelsey Hull from Penns Valley won the meet in a time of 20:02. Anna Stitzer from the Rams took second, with Alexis Durn and Dani Fetterolf taking fourth and fifth respectively. The girls also won the Moutain League Championship race and the regular season in the Mountain League. Hull took MVP on the first side with Stitzer and Durn getting All-Star spots.
The next race for the teams is the District IV championship in Reedsville at Indian Valley Middle School on Halloween, October 31st. From there, the top team and five individuals who were not on the winning team advance to the state meet at Hershey on November 7th.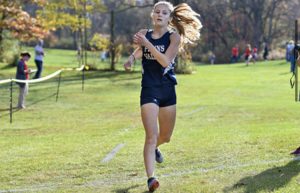 Hull crossing the line at the Mountain League Championship