Basketball Bouncing Back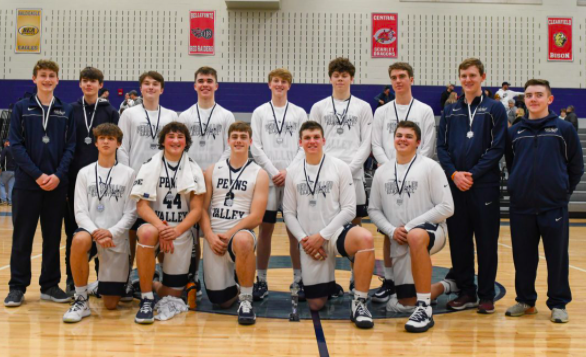 After being pushed back several times today is the day the basketball season shall begin! This year won't look like how previous years have been. There will be many different protocols and procedures put in place to keep the team and coaches safe.
Last year the Lady Rams went 11-13 overall while being 5th in the Mountain League. They had some tough conference games, like losing to Huntingdon by only 6 points or winning against Bellefonte by just a little over 10 points. The team had a big win in playoffs against Mount Union and winning by over 40 points. Yet just a few days after that game they took a hefty loss against Tyrone in playoffs losing 69-42.
For the boys team, they went 16-10 overall and also placing 5th in the Mountain League. They took a beating against Tyrone by over 30 points but played them against and only lost by 5 points. The team has always wanted to win against Tyrone but this year Tyrone has lost no starters while Penns Valley has lost a few. The boys had a lot of tough wins and harsh losses. In the Mountain League they had just beat West Shamokin by just 3 points but then lost to Ligonier Valley by 14 points. But they still got to play again in the Mountain League where they beat Westmont Hilltop by 9 points but then lost to Lincoln Park 67-59.
This year the Lady Rams have returning coach Terrance Green. For the boys they have new coach Robert Irwin after former Coach Glunt had let go of his position. Both coaches and teams are striving high for both teams and everyone is hoping they both come out on top. No one is really sure yet about spectators but make sure to tune in!