Lady Rams Soccer: Bop or Flop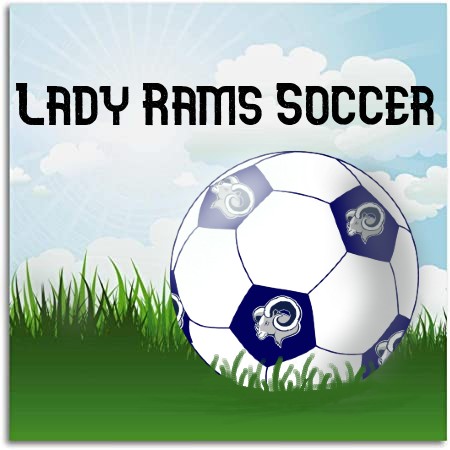 There is no doubt that the Lady Rams Soccer Team is a great group of individuals. They are all very talented people as well. But the real question is: how are they on the soccer field? The Lady Rams have won 9 of their games,  lost 7 of their games, and have tied 1 time this soccer season. (not including playoffs.) The only teams they have lost to are Tyrone, Clearfield, Hollidaysburg, Bellefonte, and Philipsburg-Osceola. They also tied with Bald Eagle.  
I was lucky enough to be able to interview the coach of the soccer team: Sean Herman, and one of the players on the team: Scotty Dinges. This is going to help me figure out how the Lady Rams Soccer Team is this soccer season. 
      Scotty Dinges plays Center Striker while she is on the field for the Lady Rams Soccer Team. I asked her a couple of questions about how the team is doing this season. "Learning how to communicate with each other throughout the season," was something that she thought the team did tremendously well at. I also asked her what she thought she did well as an individual soccer player, and she said, "I think I did a good job of getting as many goals as possible."  The final thing I asked Scotty was what she thought she could improve upon for future seasons. Scotty replied by saying, "I think I need to work on passing the ball to the other people on my team when they are open." I am very grateful for Scotty letting me ask her these couple of questions and I thank her as well.
       Sean Herrmann is the head coach of the Lady Rams Soccer Team. Sean thought that this season has gone extremely well. "We started off very strong winning our first seven games of the season." He explained. " Our record for the regular season is 9 wins, 7 losses, and 1 tie." Coach Herrmann also said that the girls worked very well together as a team and adjusted well to his coaching style. Some of the girls on the team played different positions than last year, so they did very well learning how to play those positions. All of the players work together well on the team too. Their coach shared with me that they all try to encourage each other and help each other to get better every practice and game.  They communicate well both on and off the field and the captains do well to keep the team focused and working together as a group and not as individuals. There are a few things that the team could work on though. " The team, in general, needs to improve on attacking the ball in space." Coach Herrmann replied, " This could be on defense trying to steal the ball from the other team or by trying to gain possession of a ball in the air that could potentially go to either team." The Lady Rams have occasional miscommunications, but that is normal for practically every team in the league. Since soccer is such a high-paced game, it is very common for teams to have miscommunications. The Lady Ram's coach also voiced that the team is so successful because they can learn from their mistakes and make corrections so those same mistakes won't happen in the future.  
      Overall, the Lady Rams Soccer Team had a good season. They had some mishaps and mess-ups along the way, but they did a very good job working together and working through the tough times. The question still is though: how are they on the soccer field? From the information, I would say they are a very good team on the soccer field, but that's not up to me to decide. What do you think?