Documenting a Documentary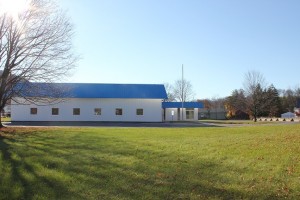 Recently, in our media class, we have been working on recording documentaries. To get into the mindset of making our own documentaries, we watched a number of other documentaries. They all had different styles and this helped to give us ideas on how we wanted our documentary to look and sound.
One of the hardest parts about writing and recording the documentary was deciding what to do the documentary on. I wanted to do it on something that was in the area and something that helped the community. I decided to record it about the YMCA in Spring Mills.
I, along with a lot of other kids at school go to the Y after school to lift and hang out. Other than a gym at the school, there aren't really any gyms in the area. As a part of my documentary, I interviewed a bunch of friends and people who enjoy going to the Y and asked them what benefits they got from the Y. Most of what they talked about was the health benefits and how they were able to exercise and prepare for sports, however, they also mentioned the benefits of hanging out with friends and community that they have there at the Y.
In the documentary, I explained some of the other things that the Y offers to the community. They have before and after-school programs for students in grades pre-k-6 as well as offering youth programs. I also mentioned some of the classes that they offer like biking, yoga, and Tai Chi classes.
Overall I think the project went well and it was interesting to see other peoples' thoughts about it as well.