Girls Basketball Right Around the Corner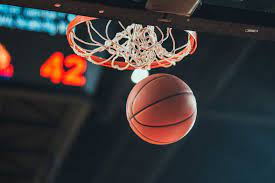 The 2022 fall sports season is coming to an end, and you know what that means? It is time for the winter sports to get ready to rumble. Girl's basketball is one of the sports teams that is getting ready for this winter season. The team worked hard this summer during their team camp at Elizabethtown college. This was the first time in four years that the team came out very successful. They also played in this year's summer league games held in Lewisburg. Only losing to two out of the eight teams that they played. 
Leading this year's basketball team are the five seniors: Ann-marie McMurtrie, Skylar Fleshman, Julia Emel, Paige Dobson, and Avery Dinges. The seniors are very excited for the season to come. We talked to one of the seniors Ann-marie McMurtrie about the upcoming season. Ann-Marie was an honorable mention in the 2022 Mountain League All-Star Teams. She has made her debut on the varsity court since her sophomore year. Ann-marie's goal is to go pursue basketball at the college level. We asked her how she thinks the team will do this season. She stated, "I think the basketball team this year will go far. We are ready to work really hard as a team. The freshman group that is coming up is a very talented group of girls, and the returners coming back strong and ready to work." The coaching staff led by Terrance Green and assisted by Garrett Milner are very excited about the upcoming season, and they can't wait to see what the season holds. Come out and support the girl's team with their home opener on December 6th!