Penns Valley Key Cub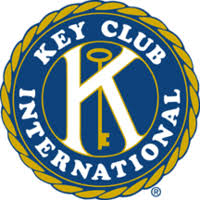 Key Club was founded in 1925, it is an international service program for high school students and is a student led organization whose goal is to encourage leadership through serving others through a non-profit organization. Many local Key Clubs are sponsored by a local Kiwanis club.
Penns Valley High School Key Club is an in school club that influences students to get out there help in a non-profit organization. Every month there is a new project that the entire club gets to vote on and then is approved by the President and the Vice President of the group.
For the month of October Key Club held a blood drive that was open to the community and the high school students. The club reached their goal and had no injuries or anyone who passed out.
For the month of November, Key Club held a food drive at all PVHS elementary schools and donated over 1,600 canned foods to the Penns Valley Food Bank. There were so many canned foods that there wasn't even enough room in the Food Bank! The winning homerooms got a dessert party.
For the month of December we are planning on doing a clothing drive and donating all clothes to a local clothing drive. It is still being decided on who this drive will be open to.
Overall, Penns Valley Key Club has opened up an opportunity to students to be more involved in their school and the community and realize that it feels extremely good to help others and be a part of a non-profit organization. I believe that everyone, especially upperclass should join this club because colleges see this as a huge responsibility to take on throughout the school year. It teachers you time management, respect, and manners.