PV Needs to go Green!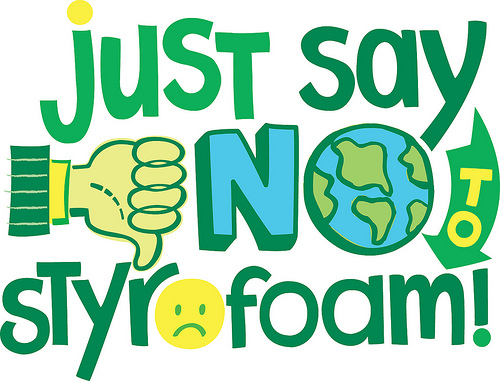 Did you know styrofoam takes over 500 years to decompose and in the process, it leaches harmful chemicals into the environment? Well if you didn't know, now you know. Clearly this is a big problem and styrofoam should not be used in big amounts, however, many schools around the US including Penns Valley use hundreds of styrofoam trays each day to serve lunch.
Penns Valley used to use reusable trays and because of the COVID-19 outbreak and the lack of workers, not enough lunch ladies were available to work and clean these trays each day. This led Penns Valley to turn to single-use styrofoam trays, adding to our carbon footprint and hurting our world. We all know there are better options and especially recyclable ones. A quote from sceincing.org stated, "Chemicals are also used in the production of Styrofoam, such as benzene, that environmentalists claim are harmful to the environment. While plastic cups are not biodegradable either, many of them are recyclable, which does make them the more environmentally friendly option." This shows that although plastic may also not be biodegradable they are recyclable and can be recycled to be used more than once. Another option is biodegradable food trays, which can be taken right outside and decomposed into the earth, this is done quickly and does not harm the earth compared to styrofoam. Although it may be more expensive to go the more eco-friendly route, it will pay off in the long run.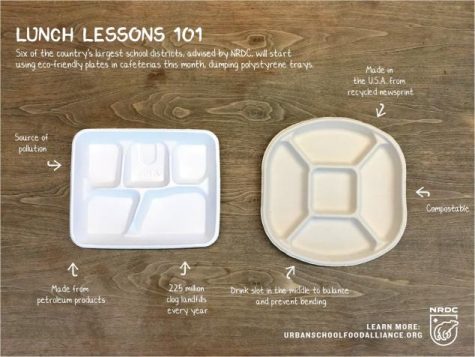 Another way to help our waste issue is to start a compost bin for uneaten food. So much food is wasted per day and in the United States alone, food waste is estimated at between 30-40 percent of the food supply. This is seen greatly in school as many students do not even eat half of their meals. Adding in a compost bin could then be used as fertilizer in the fields right next to the school which will help grow more food starting the cycle over again.
To conclude, we can work on fixing this issue and work on helping keep our world more green. Help us save and keep our planet healthy, one school at a time!