Farwell To the 2022-2023 Media One Class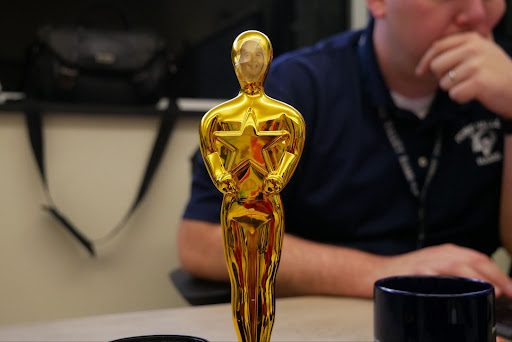 The first semester is wrapping up for Penns Valley High school students. All new classes will be given to the students. One class that will be changing is the media class at the high school. This year's media one class was one of the biggest classes yet. There was a total of 20 students in this year's class. The student had a blast throughout the semester. 
They did things like film the announcements for the school. One thing about being in media is the opportunity to film the announcements for the school. This reason is why many of the students joined media. It is something exciting that all students get to start their day off with in the morning. Another opportunity the students had were making documentaries. This was a great way for the students to express themselves throughout the course. After all the documentaries were finished the class watched them in the auditorium. There were even awards that were given out. Ann-Marie McMurtrie won best cinematography, Skylar Fleshman took home best editing, Adrian Gover won best interview, and Logan Conrad won best overall documentary taking home the beloved Golden Farley. Lastly, the class got the opportunity to write articles for the school website. This part might not have been the most fun, but it was a good way to give the students a way to write things that they find interesting.
We asked Mr. Farley what he thought about this year's media one class. He stated, "It was a larger than usual class and I felt like everyone got along well. I had a lot of fun with everyone. Everyone was creative and did great work, and no one complained."