Penns Valley Jh Basketball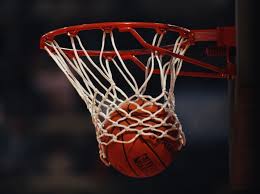 7th and 8th Grade Girls Basketball
The Penns Valley junior high girls basketball team is made up of 7th and 8th grade girls. They played in a tournament last weekend in Forest Hills and won one and lost one. They lost against Forest Hills and won against the Juniata Valley Hornets. The team has also played against Central at home last Wednesday, and played against Tyrone away last Friday, which are two hard games. Even though they lost the games, the scores were very close in both games.
7th Through 9th Grade Boys Basketball
The Penns Valley junior high boys basketball team is made up of 7th, 8th, and 9th graders. The boys have also played Tyrone and Central, and they also lost both of those games. They played against Central away last Wednesday, and they played Tyrone, home on Friday.
Schedules For This Week
On Wednesday, December 18th , the girls have a home game against Bald Eagle. The order of the games will be the girls Junior high C team, then the B team, and then the A team. After that, Jv should be playing, but Bald Eagle doesn't have a Jv team, so Varsity will start. Wednesday is also the cancer awareness night, so wear your awareness shirts. On Friday, the girls also have an away game in Bellefonte. The order of the games will be the same, but there will be a Jv team that will play. The boys Junior High teams will also have a game away on Wednesday at Bald Eagle, and then they play home on Friday against Bellefonte.
Come Watch a Game!
You should really considering coming out to support, not only the junior high boys and girls teams, but also the boys and girls JV and Varsity teams.